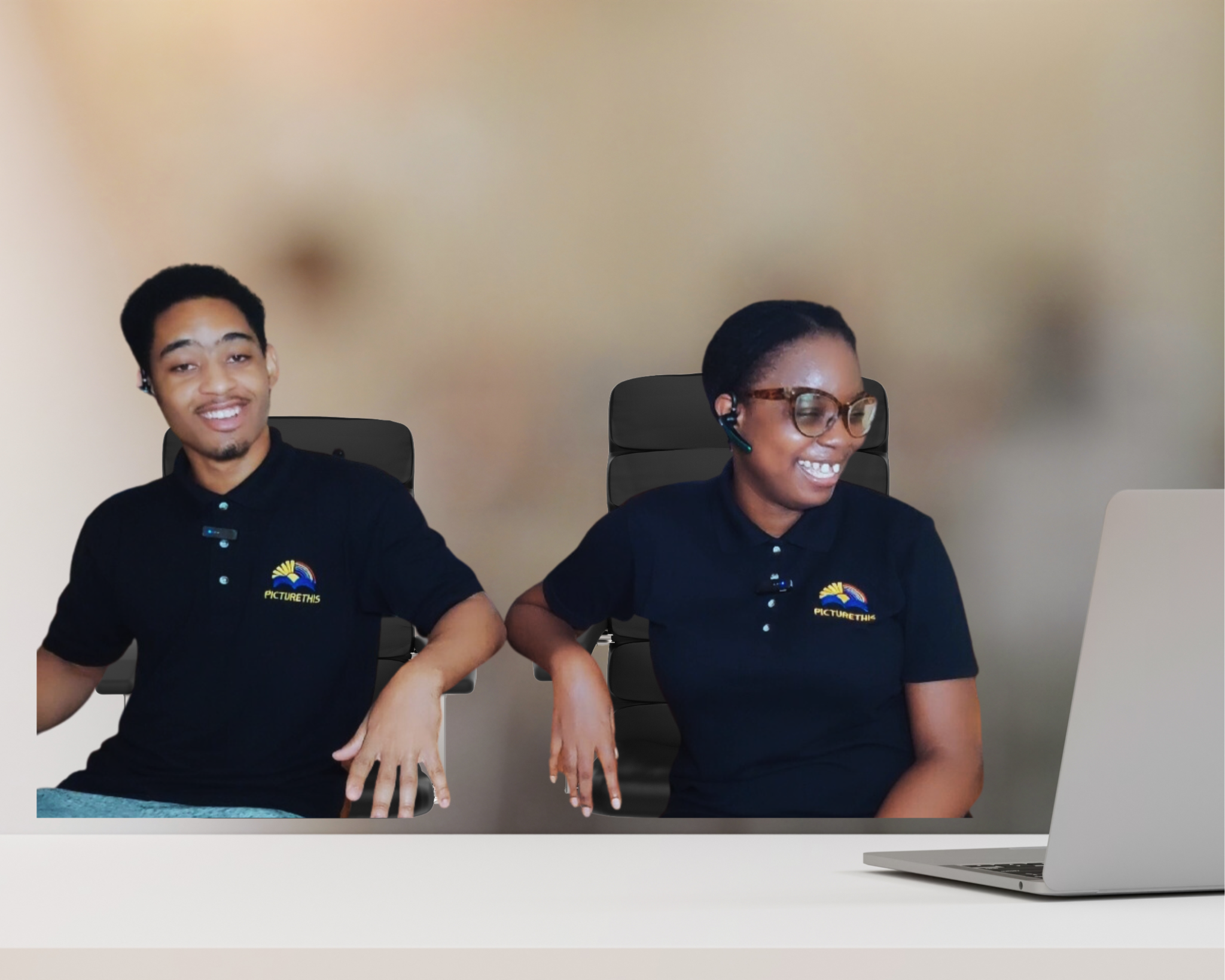 About Us
Welcome to our world of creativity and customer-centric passion! We're not your typical graphic and writing services team – we're a young, married couple who decided to break free from the mundane 9-5 grind.
We felt a burning desire to change that narrative, to unlock untapped potential, and to give dreams the attention they deserve. One of us has cherished graphic design from a young age, while the other has always been enamored with words.

But what binds us together is our unwavering commitment to providing the best customer service because we've been on the receiving end of less-than-stellar experiences. Life is too precious to squander in unfulfilling roles. We're here to empower you and bring your visions to life. Let's turn your imagination to creation, together.

Our Story
At PictureThis, our journey began with a simple yet profound aspiration: to use our talents for the greater good. We've been commended for our creative abilities, but our true passion lies in seeing others succeed. Our love for witnessing the victories of individuals and businesses inspired us to start this venture. We envisioned a world where every dream could become a reality, where exceptional customer service was the norm, and where creative prowess could transform lives. Our mission is driven by selflessness, a commitment to empowering others, and a strong desire to change the landscape of customer service. We exist because we believe that your success is our success, and we're here to make sure that together, we all shine a little brighter! 🤗✨
The desire to reach for the stars is ambitious. The desire to reach hearts is wise.